The Rutger Park Restoration Project
In 2008, Landmarks purchased the mansions at #1 and #3 Rutger Park. We are currently in the second phase of the Rutger Park Restoration Project.
The elegant mansions of the Rutger-Steuben Park National Historic District reflect the prosperity of Utica between the years of 1830 and 1890. The names of the original occupants are a roster of the important merchants and industrialists of a young America. Rutger Street as a whole still contains numerous examples of late nineteenth century villas executed in the Italianate style. It is one of the largest groupings of these structures in the Northeast, and its significance earned it a place on the National Register in 1973.
The centerpiece of the neighborhood are the five original mansions of Rutger Park which, until the 1994 demolition of Number 2, offered a nearly complete ensemble of major nineteenth century American domestic architecture styles. The elegant mansions not only reflect the stature of their early owners, but also the general prosperity of Utica before 1900. During that period, the opening of the Erie and Chenango Canals, coupled with the establishment of the textile industry in Utica and along the Oriskany and Sauquoit Creek, the building of railroads and continuing agricultural production (including the export of cheddar cheese and hops) brought major economic growth to Central New York, from which Utica especially benefited.
In 2008, Landmarks became the owners of the mansions at Number 1 and Number 3 Rutger Park and their associated estate grounds, including the lot where Number 2 stood from 1850 – 1994. The Philip Hooker designed 3 Rutger Park (c.1830), often referred to as the Miller-Conkling-Kernan house, is one of the most historically and architecturally significant structures in the Northeast. Individually listed on the National Register of Historic Places, this prime example of the Greek Revival style was home to many notable persons including political boss Roscoe Conkling. The A.J. Davis designed 1 Rutger Park (c.1854) was once the residence of both Samuel Remington and John C. Devereux. The architectural plans for this home are in the archives of the Metropolitan Museum of Art.
To preserve Rutger Park for future generations to appreciate and experience, Landmarks has undertaken the Rutger Park Restoration Project to complete the long-range, multi-million dollar, professional historic preservation of both mansions. The goal of the project is to have two restored and staffed house museums with estate gardens that are open to the public year-round.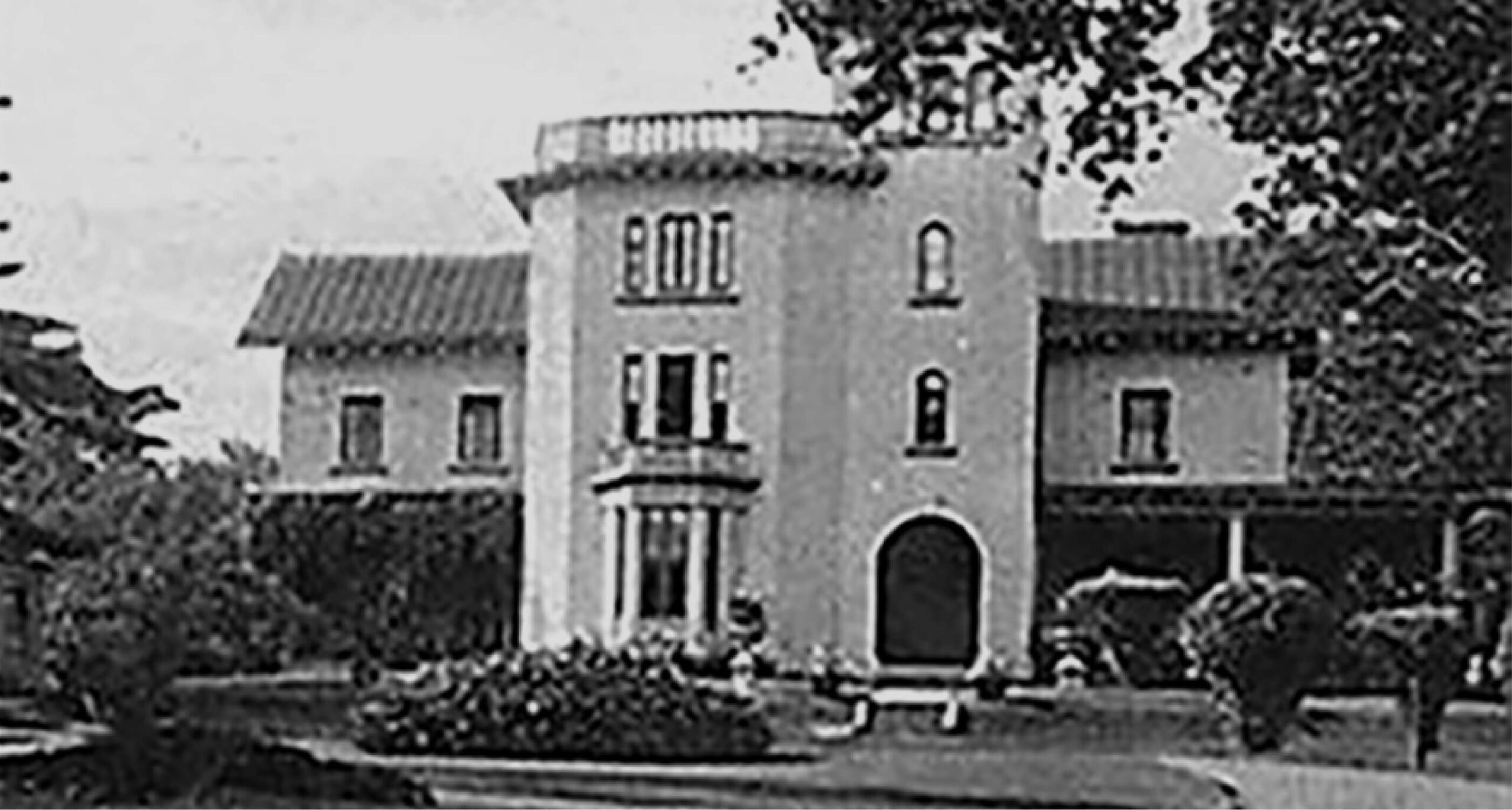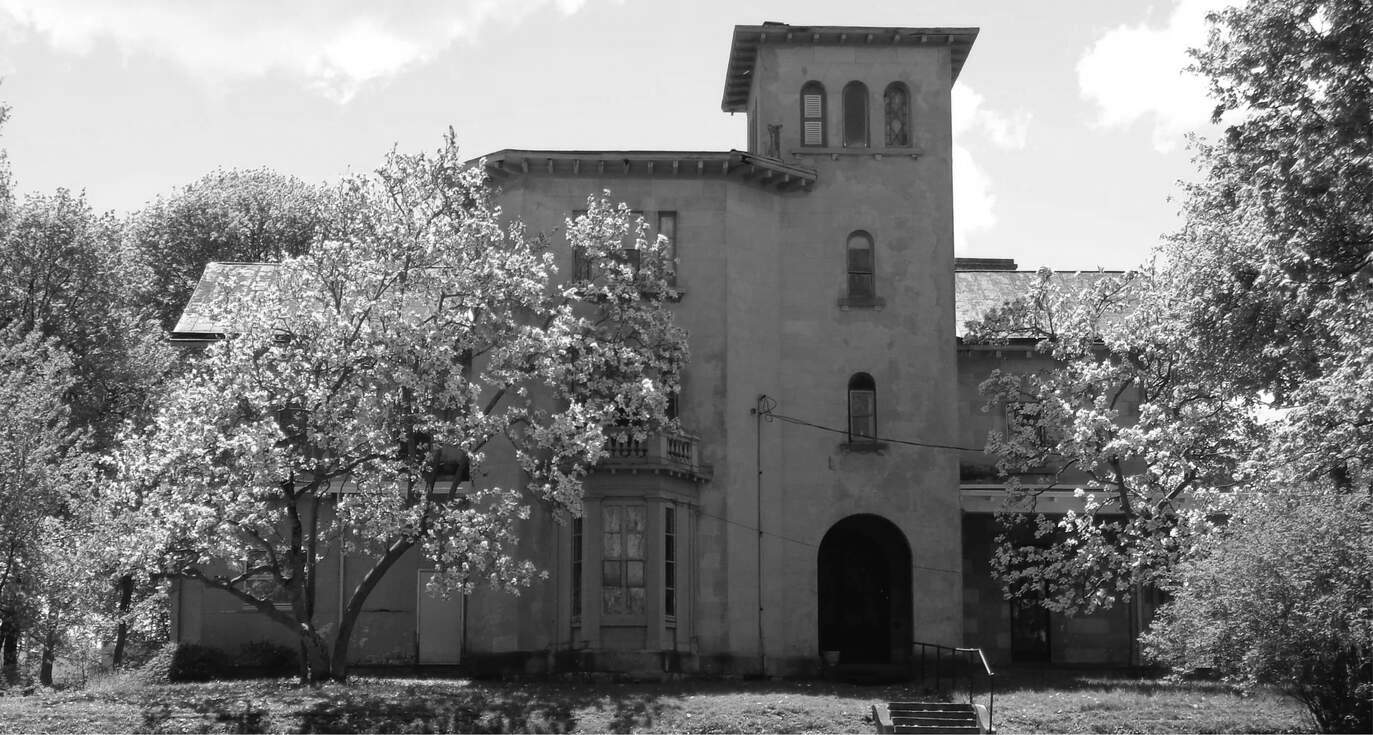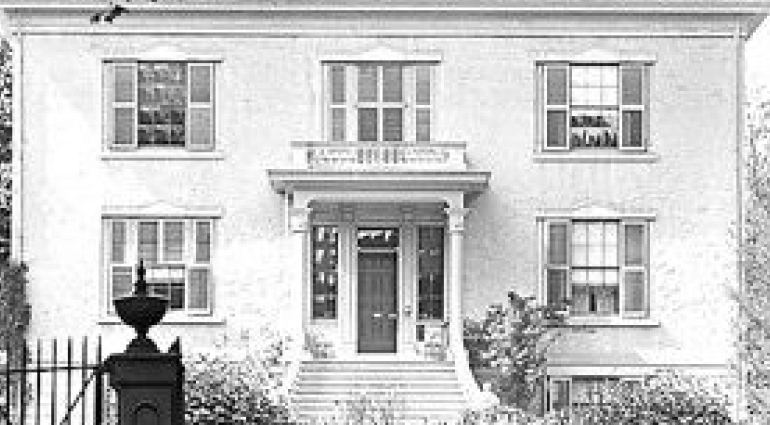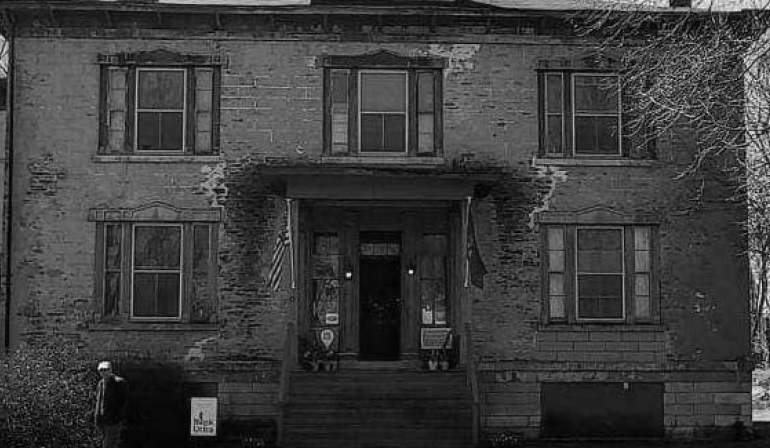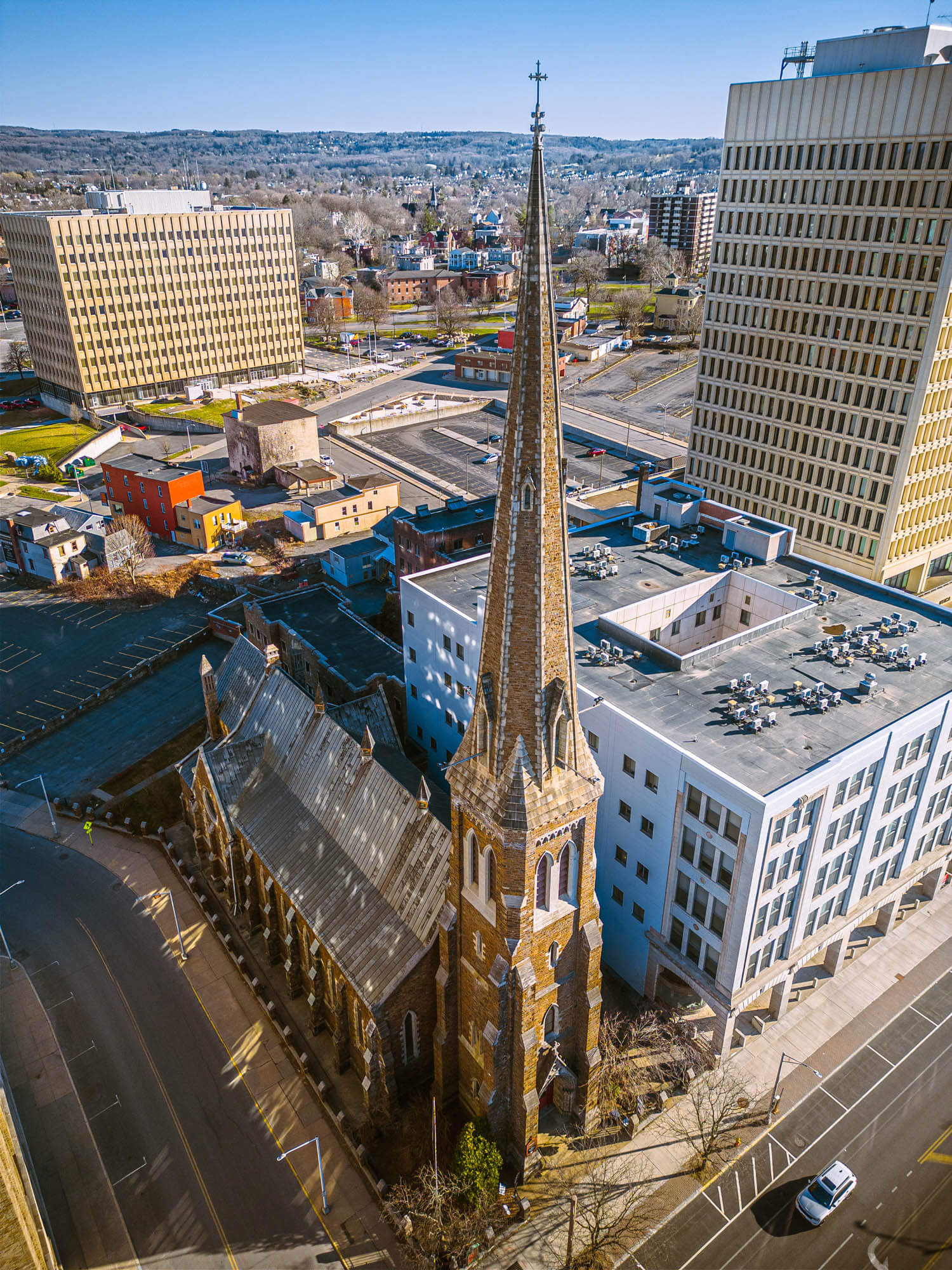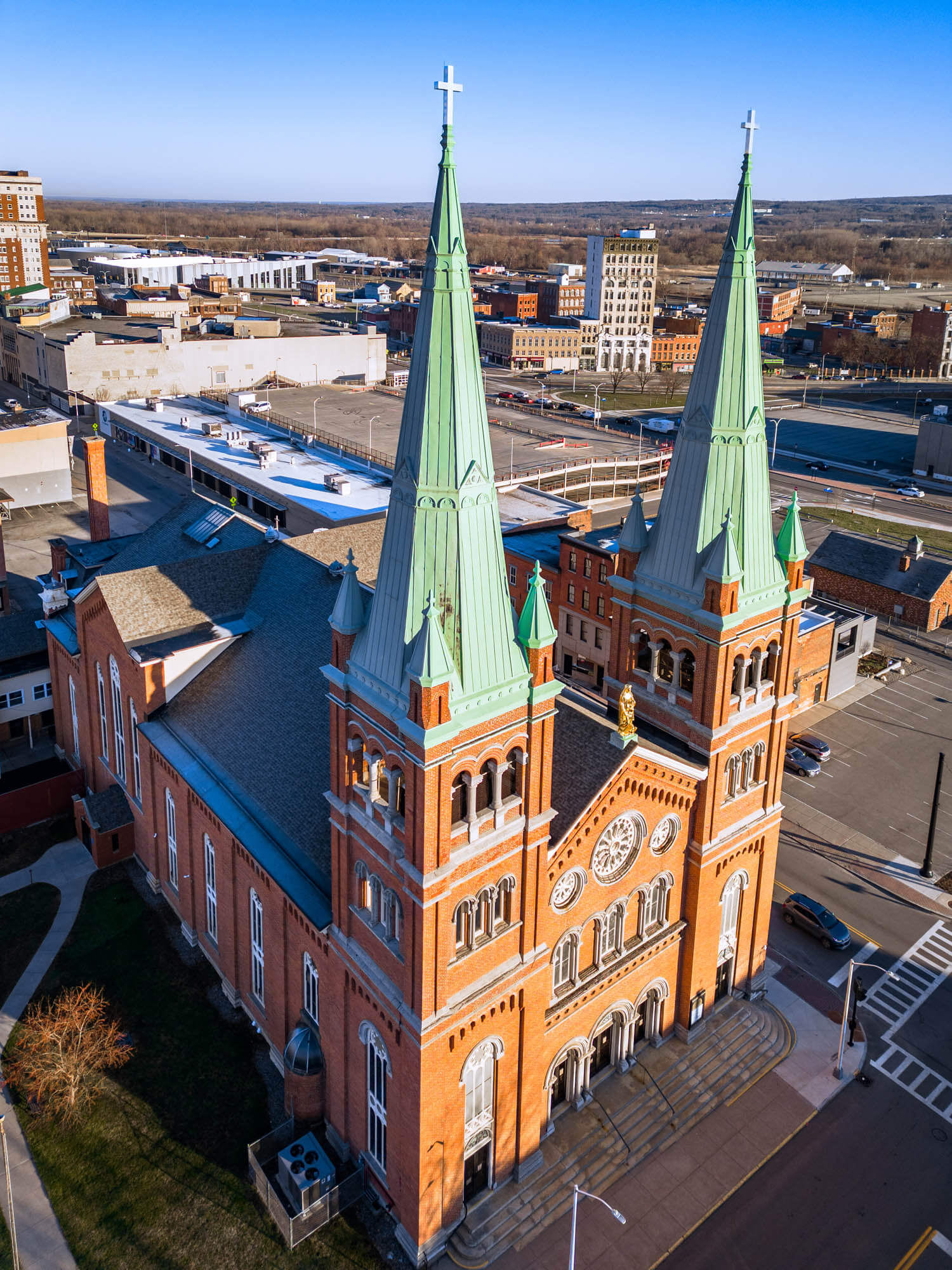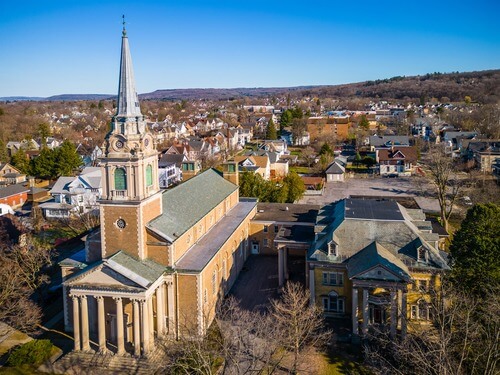 First Presbyterian Church
Below are some of the additional services and offerings which the Landmarks Society of Greater Utica provides:
Organize and Support Efforts to Save Endangered Buildings
We periodically identify and publish a list of architecturally and/or historically significant local buildings in danger of being lost through deterioration or neglect. The list "Buildings Worth Saving" is published in our newsletter, on our website and is distributed to the media. Our attempts to save these properties involve participating in their cleanup, working with municipalities in their stabilization, assisting with fundraising and grants, and encouraging and advising owners toward their preservation and restoration.
Advocate for Preservation
Landmarks is an active participant in Local, State and Federal efforts to make preservation a national priority through advocacy, outreach, and education. Our efforts include offering public testimony, informing and mobilizing our members to take individual action, and providing briefing books on legislation such as Historic Tax Credits, Land Banks and available funding programs.
Hold Informative Meetings
We offer educational lectures, events and programs about historically significant buildings and districts, and preservation efforts in and beyond Greater Utica.
Assist Boards and Commissions
We provide education, training and project assistance to our local Scenic & Historic District Commission and to City and County Planning, Parks and Economic Development departments. We also evaluate and comment on development proposals for their impact on historic resources.
Inform and Educate
We offer educational lectures, events and programs about historically significant buildings, districts and preservation efforts in and beyond Greater Utica. Our Speaker's Bureau makes presentations to community and school groups. Since 1997, we have held free, summer-long walking lectures and bus tours as part of our popular Monday Night Walks & Talks series. Our website, blog and newsletter give updates on preservation trends, issues, and topics.
Conduct Trips
We sponsor an annual educational bus tour to historic sites around Central New York and the Northeast.
Publish a Member Newsletter and Produce and Periodically Produce a Commemorative Ornament
The Landmarks Preservationist is published and mailed to members several times a year, keeping them up-to-date on the Society's activities and related subjects. The commemorative ornament draws attention to our most significant Landmarks. Proceeds help to support the work of the Landmarks Society.
Produce Other Informative Literature
Landmarks sponsors a variety of publications on historic preservation and appreciation, including brochures for self-guided tours of neighborhoods in Utica, Clinton, New Hartford and Barneveld; Utica's Forest Hill Cemetery; Utica's Outdoor Sculpture; a history of the "Old Main" building; and a map depicting hundreds of noteworthy sites across the area. Proceeds help to support the work of the Landmarks Society.
Aid Historic Preservation Efforts
We provide technical and grant assistance to individuals and groups for the rehabilitation and restoration of historic buildings. We can also assist with research and documentation of local historic properties, and with the preparation of local, state, and federal landmark and district nominations. We routinely give unbiased advice on the process of selecting a contractor or other professional to work on a heritage building or site.
Recognize Preservation Successes
We acknowledge the preservation and restoration efforts of individuals, businesses, and organizations through an annual awards program.
Hold an Annual Meeting and Networking Event
We hold an annual membership dinner and Trustee election meeting each fall, featuring a keynote speaker prominent in the field of historic preservation.  The meeting is open to the public.  Proceeds help to support the work of the Landmarks Society.
Hold and Manage Preservation Easements
Preservation easements are conservation easements, or a private legal right given by the owner of a property to Landmarks for the purpose of protecting a structure or site with historic, architectural, or archaeological significance in perpetuity.  Typically, a preservation easement protects against changes to a property that would be inconsistent with preservation (such as demolition of historic buildings, inappropriate alterations, or subdivision of land) while sometimes providing a federal tax incentive to the owner for donating the easement.