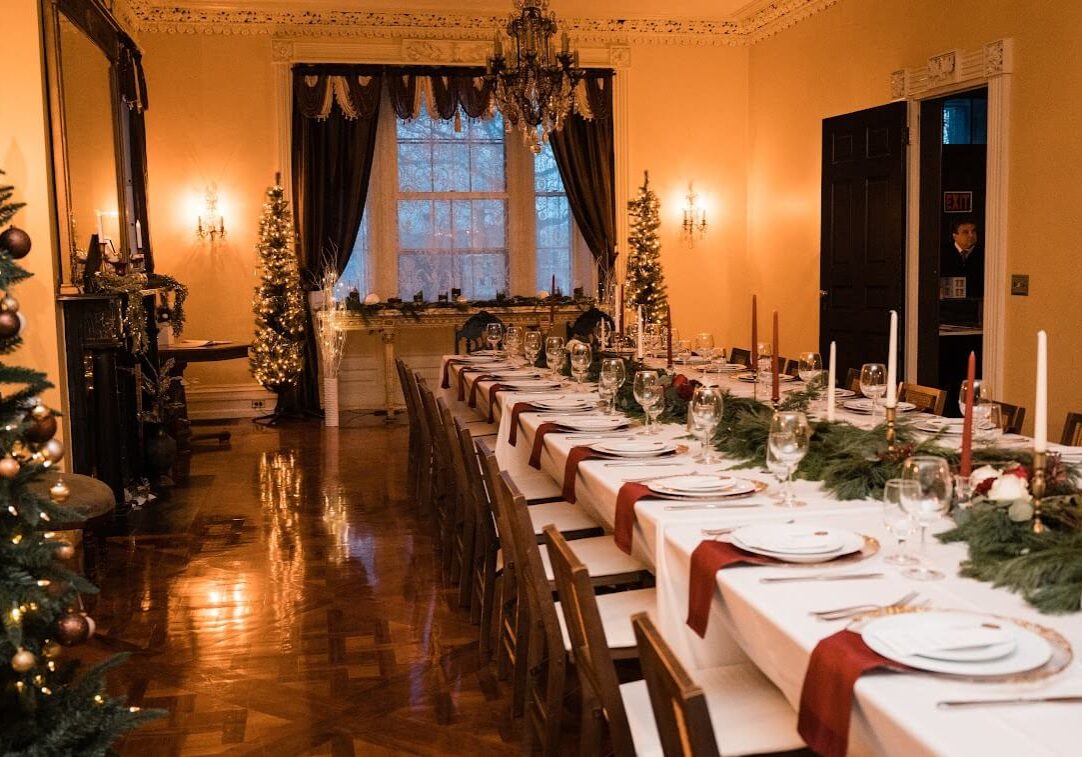 The mission of the Landmarks Society is to actively promote the preservation and restoration of historically and architecturally significant buildings and sites in the Utica area. Through projects, community education, advocacy, marketing and planned activities, the Society engages its members, partners and the community in preserving the past and protecting the future.
The Landmarks Society was chartered by the State of New York in October 1974 as a nonprofit, educational corporation. The purposes for which the Landmarks Society was created include the following: 1) To protect, enhance, perpetuate and preserve buildings, landmarks and other districts of historic, architectural and cultural significance; and 2) To acquire by purchase, gift, device, or otherwise, the title to, or the custody and control of sites, buildings and areas of historical and cultural significance."
The Landmarks Society of Greater Utica was chartered by the State of New York on October 25, 1974, as a non-profit, educational corporation organized to help preserve the historic buildings and districts of the Utica area. Utica is uniquely blessed with examples of every major architectural style from the early 1800s through the present. The members of the Landmarks Society value the architectural richness of these structures, the special character they give to our neighborhoods and communities, and the contributions they make to our area's economy, culture, and quality of life.
Our members represent all ages, professions, and walks of life – we come together to share a common enthusiasm for historic buildings. Landmarks has played an active role in the rejuvenation and transformation of Union Station into a regional transportation and municipal center; the professional conservation and reinstallation of the Swan Memorial Fountain on Utica's Olmsted Parkway; and the 2005 reopening of the Mohawk Valley Psychiatric Center's "Old Main" building as the Records Archive for the New York State Office of Mental Health. Currently, the Landmarks Society is focusing on maintaining the architectural integrity of the Rutger-Steuben Historic District.
The Landmarks Society of Greater Utica has a mission to save the past by protecting its future. We are a 100% volunteer group set out to promote the rich cultural and architectural history of Utica and educate the public. Each year, the Landmarks Society celebrates the love of our hometown history with events such as Springtime Tea, bus tours, and much more. The donations given at these events and here online funds our mission and also helps fund our ongoing project of restoring Rutger Park.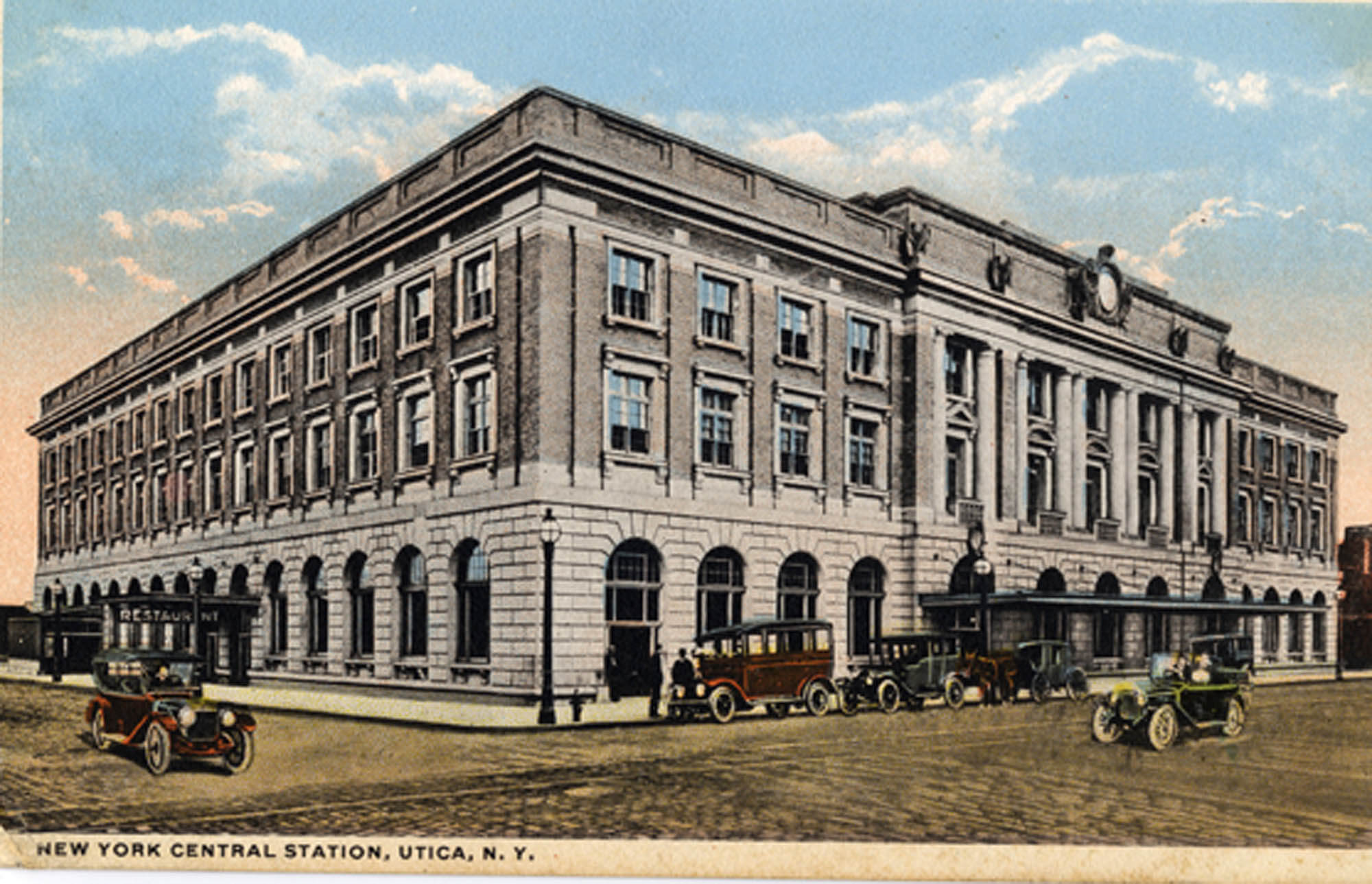 Steve Grant, President
Steve Grant is a lifelong resident of New Hartford.  His passion for local history and a desire to preserve it led him to join the Landmarks Society in 2008.  He was asked to join the board a few years later.   Since joining, Steve has volunteered countless hours doing everything from the upkeep duties of groundskeeping and maintenance to being a docent when tours of the mansions at Rutger Park are given.  In addition to Landmarks, Steve also serves on the boards of the New Hartford Historical Society, East Hill Cemetery Association and the Central New York Chapter of the Model T Ford Club of America.
Steve attended New Hartford schools and then Mohawk Valley Community College.  Photography and Welding Technology were the courses of study while there.  Over the last three decades, Steve's career developed in manufacturing and process improvement.  Steve has held positions at Daimler Buses North America, Heidelberg Bread Company and is currently with the Indium Corporation of America.  Carrying on a springtime tradition, Steve also operates a small maple syrup business with members of his family.
In his free time, Steve enjoys spending time with his family, attending history presentations and maintaining and driving vehicles from his antique Ford automobile collection.
Michael J. Bosak, R.A., Vice President Education/Editor, The Preservationist
The longest-serving member of the Board of Trustees, Michael was President from 2000 – 2003, and 2008 – 2012.  He currently serves as Vice President, Education, and has been an officer for most of his tenure on the Board.  He is a long-time Editor of The Preservationist Landmarks News Bulletin and chairs the Nominating Committee.  
Michael and his wife, Penny, developed and presently chair several programs and events, including Monday Nite Walks and Talks, Winter Series of Educational Talks, and Holiday House Tours.  They also initiated the paranormal investigative events and the Rutger Park Mansion Tours.  They also facilitate annual bus trips and the Annual Meeting, Banquet, and Awards Ceremony.  
Michael developed the Old Main Redevelopment Advisory Committee that helped save and repurpose Old Main (at the Utica Psychiatric Center) and encouraged the State to provide public-access tours of this National Historic Landmark.  He was able to provide closure and the successful purchase of the Rutger Park properties.  
Michael is a graduate of Notre Dame High School and MVCC.  He received his bachelor's degree from SUNY Geneseo and a Master of Architecture degree from the University of Buffalo.  He received his Architectural license from New York State in November 1994.  
He worked for the City of Utica (Engineering and Planning), several local architects, was Lead Architect for Civil Engineering at Griffiss AFB, was State Architect for the USDA Rural Development for 14 years, and then served as Multi-Family Housing Program Director until his retirement in 2020.  
Karen Day, Vice President, Programs/Events
Dianne Nassar, Treasurer & Acting Secretary
Dianne Nassar, CPA, was elected Treasurer of Landmarks in November 2021.  She has been a long time Landmarks member, starting out as membership chair volunteer.  Her interest in historical buildings stems from her childhood interest in Fountain Elms at Munson in downtown Utica.  Her parents would often visit the grand home with her throughout her formative years.
Dianne is a graduate of Whitesboro Central School and has a BS in Accounting from Utica College of Syracuse University.  She obtained her CPA license in 1985 while working for various local accounting firms.  She was also a full time instructor at Utica School of Commerce from 1989-1998.  She founded her own private practice in 1998.
Dianne lives with her husband, Michael, and family in Deerfield.  In her spare time, she enjoys hiking, photography, learning about local history and attending Utica Comets hockey.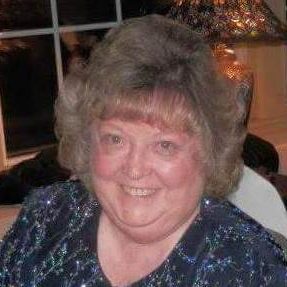 Joan Dorn
Joan Dorn has been a landmarks board member since 2006.  Joan was born in Utica.  She grew up in the Cornhill section of our city.  Joan has always been interested in the preservation and restoration of historic buildings of Utica and the surrounding region.
Joan is a graduate of Utica Free Academy and had worked in her family business for 40 years.  She was the office manager and has experience in multiple business functions and practices.  She was responsible for personnel, bookkeeping, working with NYS on  business regulations, and anything that would make their business successful  Joan retired from full-time work in 2006.
Joan is a senior member of the Landmarks Program and Events Committee.  She has helped with planning events to raise money for the continued restoration, preservation, and maintenance of our buildings at Rutger Park and support for Landmarks' efforts to preserve other important historic structures in our area.  Joan resides with her husband, Don, in North Utica.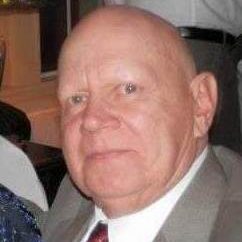 Don Dorn, Facilities
Don Dorn has been a member of Landmarks since 2006.  He has lived in the Utica area since the early 1960s.  He has always been involved with building construction and operations management.  He lived in the Cornhill area of Utica for many years and developed an appreciation for the historical buildings and properties of our city.
Don graduated from Allegheny Tech.  He has also studied courses at General Electric in management and production management at Sylvania Electric.  He also had extensive training with Simplex fire systems and ADT Security systems.  Don had spent the last 24 years in system sales and management before his retirement in 2006.
Don has been very active working with Landmarks to help preserve both our mansions at #1 and #3 Rutger Park.   He has actively led architects and contractors on behalf of Landmarks to keep both buildings useful and secure.  Don has overseen and stewarded Landmarks' investment of over half a million dollars to date to stabilize and protect these mansions for their historic value and for future generations to enjoy.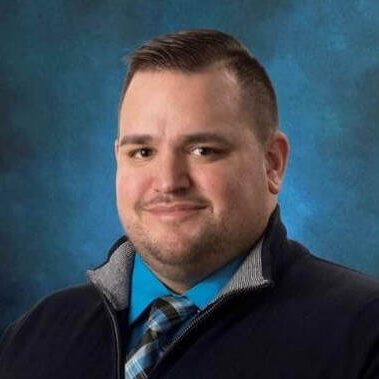 Michael Gentile
Michael Gentile is a lifelong resident of Utica, N.Y, who is committed to the success and future of the city he loves. Michael gives back through multiple avenues of public service. Michael has served as a trustee for the Landmarks Society since February 2020 and a volunteer for several years prior.
Michael attended college at SUNY Potsdam where he received a Political Science degree and completed coursework at the Crane School of Music in Percussion and Music Education.
After college, Michael returned home to Utica and worked in various education settings before finding his current position as a Program Manager of Transitional Services for Upstate Caring Partners (UCP) where he manages prevocational and community programs for adults with developmental disabilities.
Michael has been able to create collaboration efforts through his professional work and with the Landmarks Society by providing valuable work experiences for his students, as well as valuable volunteers for Landmarks. In addition to his career and role with the Landmarks Society he wears many hats for the community he loves. He is the District Administrator for Little League Baseball overseeing 17 leagues in the area. He also serves on a Regional Advisory Board for Little League. Michael also serves as the Scholastic Coordinator for North Utica Pop Warner, and Chairman of the City of Utica Republican Committee.
Through all his roles Michael works to help Utica reach its full potential and more specifically with the Landmarks Society to preserve our rich history and historic buildings.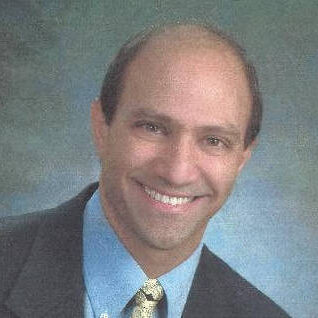 Paul Hage
Paul grew up in Fort Plain, New York which is located in the historic Mohawk Valley. His grandfather, Shaheen Hage, purchased at 64 room hotel there in 1926. To this day, the building remains in Paul's family.
Paul was fortunate to experience the dynamics of the many facets of running a family business. He developed a great appreciation for architecture from the hotel and his family home, both circa 1880's, along with his present home, built nearly a century ago in one of Utica's Olmsted designed neighborhoods. A former Landmarks President and board member since 2007, Paul's interest in the Landmarks Society of Greater Utica is a natural fit.
Paul has a BS in Finance from Siena College. His hobbies include traveling, history, antique cars, walking, golfing, music, and exploring his curiosity. He is also a member of the Mohawk Motorcades Car Club.
Some professional highlights:
Licensed Mortgage Consultant with Adirondack Mortgage Service
Managed Hotel Fort Plain, hotel, bar, and restaurant
Converted Hotel Fort Plain into apartments and store fronts on select floors
Board member Fort Plain Medical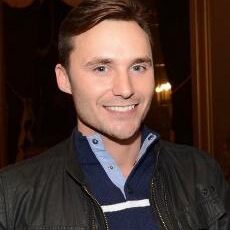 Jonathan Hansen Brock
Jonathan Brock brings a tremendous amount of exuberance and enthusiasm to the Landmarks Board.  His accomplishments include: Masonic Care Community's 125th Gala Decorating Committee Chair, 2016 Furball Co-Host, HARC NYIWA Sponsor and Supporter, Utica Zoo's 100th Gala Celebration Committee and also a Life Member of the Utica Zoo. Youth Leader at Rome Alliance Church, Hope House Volunteer, Boy Scouts of America and member of No Hospital Downtown and The Landmarks Society of Greater Utica.
He is a graduate with an Associate of Science Degree from Mohawk Valley Community College and a High School Regents Diploma graduate of Holland Patent Central High School.
His professional work experience includes Claims Specialist and Total Absence Management at Met Life, and Administrative Assistant at CNY Surgical, P.C.
Mark Harf
Landmarks named Mark Harf of Utica to its Board of Trustees in 2023.  Mark is a Utica native, having grown up in Cornhill and lower East Utica.  Mark developed his passion for local landmarks after immersion in the regular demolition of buildings throughout Cornhill in the latter half of the 20th century.  He is a lifelong member of the Landmarks Society, Oneida County History Center, and Munson.
Mark is a graduate of Utica Free Academy and MVCC.  He also holds a bachelor's degree in History/Psychology/Secondary Education, magna cum laude, from Hartwick College, a Master of Business Administration and Marketing from the Whitman School of Management at Syracuse University, and a certificate in Digital Marketing, Automation, Artificial Intelligence & Analytics Strategy from Northwestern Kellogg Graduate School of Management in Chicago.  He also completed a certificate in non-profit board leadership at MVCC.
Over five decades, Mark developed his business career across Hospitality, IT, and Biopharmaceuticals.  Formerly based in New York City, Mark held significant global executive roles in HR, Operations, Business Transformation, and General Management at IBM and Pfizer.  Mark brings professional experience in business, project & program management, sourcing and vendor management, knowledge management, operational excellence, operating models, governance, leadership, organization change and development, marketing, sales, and operations.  
Mark currently lives in Utica's Olmsted Brookside Park neighborhood.  He enjoys the walkability of Brookside Park, Sherman Gardens, and the surrounding neighborhoods as well as the dual access to Conkling and Proctor Parks.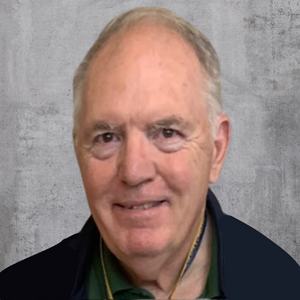 Philip Kernan
Philip Kernan joined the Landmarks' board in 2010 and served as Landmarks' treasurer from 2012 to 2023. As treasurer, he led the identification, development, negotiation and closing of $1.2 million in grants used to: (a) retire loans written to purchase the Rutger Park properties in 2008; (b) restore and equip the first floor of Three Rutger Park to support fun, revenue generating events that help cover Landmarks operating expenses; and (c) replace the leaking roof over the great rooms at One Ruger Park.
Mr. Kernan has a master's in city and regional planning from Harvard. During his 50-year career, he was a management consultant at Arthur D. Little; an investment banker at Beacon Hill Financial; project manager for the $500 million contract to design, install and operate the New Jersey E-ZPass system; professor of economics at SUNY Poly; and, finally, Chief Operating Officer of Heidelberg Bread in Frankfort.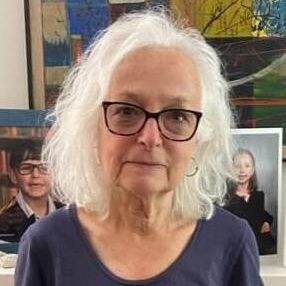 Kim Domenico
Kim was born in Utica and raised in a family headed by an artist, her father, painter Edward Christiana, and by her mother, Connie, a lover of local history.  With these influences, she's enthusiastic about beautiful buildings and their history.  
Kim holds a BA from Utica University and an MDiv from Yale Divinity School.  After leaving parish ministry, she taught literature and written and oral communication courses part time at MVCC, Utica University, and SUNY Polytechnic Institute.  In 2002, she and her husband Orin, founded their dream business, Cafe Domenico, in an old storefront in Uptown Utica.  A few years later, they expanded the original vision to include a space for the arts and local artists next door, called The Other Side.  The business and the non-profit continue to this day.
Both Kim and Orin are constant writers.  Natives of the area moved their family to the city of Utica from the outskirts in the late 80's.  Their children and their respective families, all live within a few blocks of the Cafe. 
Michael J. Lehman, AIA 
A board member since 2015, Mike Lehman is a registered architect in private practice.  He was born in Albany, lived in Niskayuna and then moved to South Utica's Olmsted designed Ridgewood neighborhood.  A Notre Dame High School alumnus, he holds a Master's degree in Architecture and Urban Planning from Princeton University- studying as a Mellon fellow- and dual undergraduate degrees -an AB in fine arts (concentration- architectural history/minor-urban geography) and Bachelor of Architecture degree- from Syracuse University. His studies included a year at the Architectural Association School in London, England.
After moving away for college and career, which included working in Albany, Princeton, Manhattan, and Syracuse for 45 years designing corporate headquarters, university buildings, and R&D facilities for many international clients, Mike returned to the area in 2013 to fulfill family obligations.
He has served the local community as a past member of the Utica Scenic and Historic Preservation Commission and a trustee of the Landmarks Society.  At LSGU Mike heads the Historic Buildings committee, is a regular contributor to the newsletter, and has led many of the popular summer walks & talks.  He co-curated a 2017 exhibit Home Sweet Home- Utica's Olmsted Garden Neighborhoods with Virginia Kelly at the Oneida County History Center highlighting the residential design work of Frederick Law Olmsted, Jr. in the Greater Utica area.
Mike led the effort to induct prominent Utica architect Frederick Hamilton Gouge, FAIA into the Oneida County History Center Hall of Fame.
Alexis Nassar, Membership
Alexis Nassar became a Landmarks board member in 2020 after volunteering with the Society for 3 years. She is a key member in the Society as she is responsible for managing memberships, keeping them organized, and up to date. Alexis also facilitates our social media platforms to help keep our community engaged. A native of Utica, Alexis is committed to ensuring our landmarks stay intact for generations to come. She is a graduate of Whitesboro High School and holds both a Bachelors and Masters in accountancy from SUNY Polytechnic Institute. In her day job, she is a Staff Accountant and the President of the Kid's Club for the Utica Comets, Utica's AHL Hockey Club.